Latest News
THIS WEEKEND!!!
Saturday, Sept. 24th, 10-4pm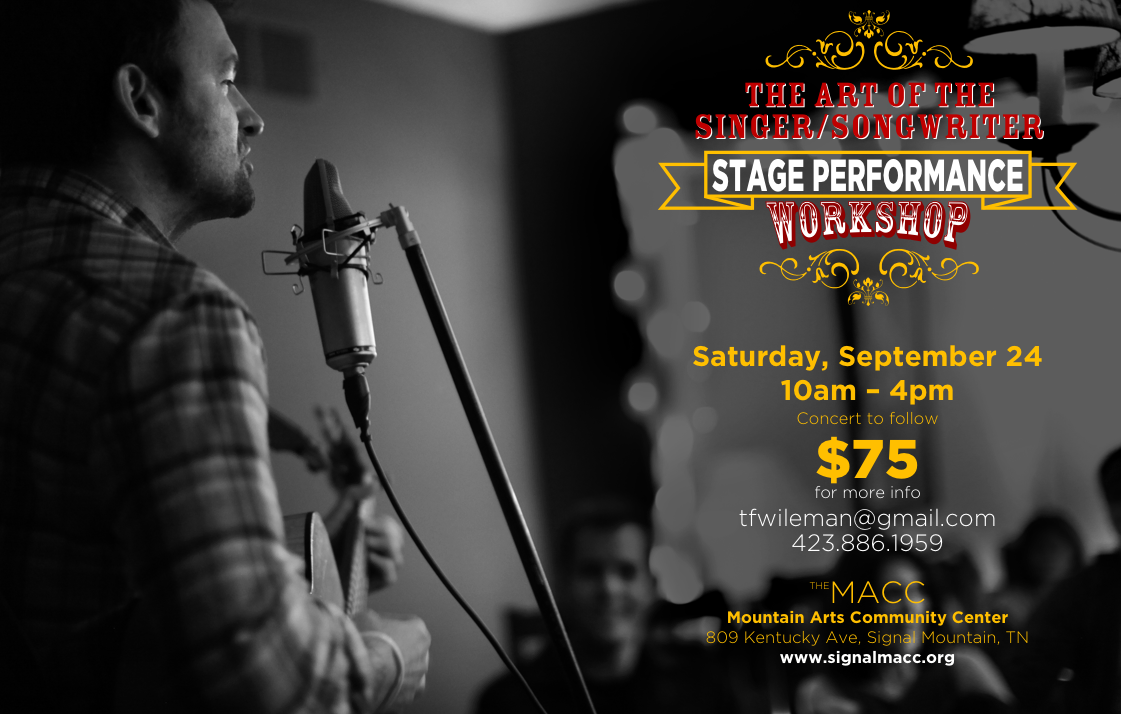 The Art of the Singer-Songwriter Performance Skills Workshop
Have an original song you'd like to tweak and sculpt into something you are really happy with, learn some great performing tools, and have a chance to perform in a safe and friendly environment? This one-day workshop is for you. Butch Ross & Trish Wileman present a slice of their 6 week class in this one day interactive seminar with your own class concert to follow! Must have accompanying instrument (keyboard available). It's really fun - but space is limited. Inbox Trish, email tfwileman@gmail.com, call or text 941.330.5547 or call the MACC at 423.886.2190.
Last of the news items, if you see no news items here,
the feed maybe temportaily offline please check back later.