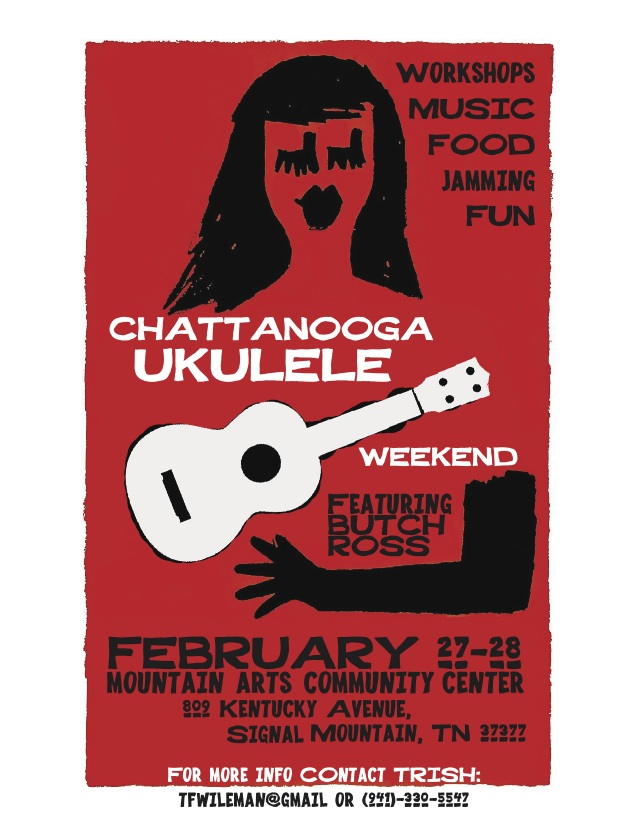 Spend your weekend in Chattanooga atop beautiful Signal Mountain, joining ukulele players of all levels and locations!
We will enjoy food and jams, classes and enrichment, with a up-close-and-personal House Concert with clinician Butch Ross (Ken Hicks opens!).
Cost of the whole weekend is only $60 plus $5 if you choose a lunch on Saturday. Dinner on Friday is provided.
Saturday dinner is on your own before the finale concert.
to register call Trish at (941) 330-5547 or email her here.
Space is limited.